Why
Mubarak
Rishte
Islam teaches us to take the easiest approach towards marriage in order to gain bliss and prosperity in this world and in hereafter. Marriage is considered as "Half of Our Deen."
MubarakRishte adhere to the three 'C' Concepts to life: Chance… Choice… Change…!
We ask for a Chance to assist you in making your best Choice of selecting your better-half, with a promise of Change that will fill your life with Contentment and Prosperity!
By the grace of Allah, and by hard work of the entire team of MubarakRishte, today we are the most trusted Muslim Matrimony in Hyderabad! We stand as the best Muslim Marriage Bureau among hundreds and thousands of bureaus in Hyderabad – Telengana!
How We Work
When you connect with our lead department, they pen-down your specific to detailed requirements in person or through a phone call whatever is convenient. MubarakRishte don't entertain hard copies of your pictures/bio-data. We work totally via email, whatsapp, mobile app (coming soon). The essence of personnel connection is in fact intact all the time!

Once we have your data, our operations team will take the charge of preparing your profile as per MubarakRishte standards, and follows up with you via email for the approval of your profile and our terms and conditions!

When the profile is approved, a Relationship Manager comes forward and takes the charge of selecting the best suitable matches as to meet your requirements as per MubarakRishte standards. We send a few profiles to you per your criteria, you will have to get back with ACCEPT the mail of the profiles you want to go ahead with. Once you show your consent for any profile, our RM Team will pitch in and seek their approval as well. If the profiles match from both ends, then meetings will be placed with mutual understandings. First meeting will be as per Bride side acceptance!

Management is available throughout the day to manage / guide staff & ensure all activities move on smoothly
We do not share contact details until both the sides select and agreed upon to meet each other. We don't want any inconvenience!

It's a request to the members registered with us to kindly adhere to the rules and regulations we follow!

Quick Contact
Success Stories
---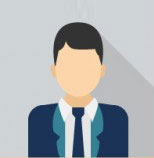 Said by of Groom
Name: Ansaar Ahmed.
Livelihood: Private Business.
Contact: 8686297221.
" The MubarakRishte marriage bureau offers matrimonial services with dedication in their work by helping customers find rite soul mate. "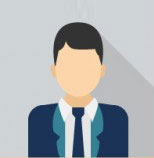 Said by Brother of Bride
Name: Shaik Ahmed Bin Abdullah.
Livelihood: Private Employee.
Contact: 9966616057.
" My Sister had been provided with nice Alliance Match service in Hyderabad MubarakRishte."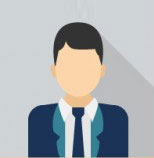 Said by Bride
Name: Aliyah Anjum.
Livelihood: Software Engineer.
Contact: 8801962535.
" MubarakRishte helps and bring the best match making with perfect background details."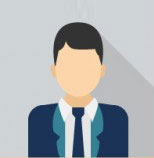 Said by Mother of Groom
Name: Tasneem Fatima.
Livelihood: Home Maker.
Contact: 8121206493.
" Alhamdulilah! Hyderabad based Sunni Muslim Matrimony MubarakRishte provided best assistance in our Sons Match Making."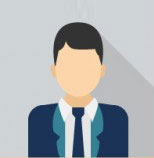 Said by Groom
Name: Shah Faisal.
Livelihood: Electrical Engineer.
Contact: 9700397703.
" Alhamdulilah! MubarakRishte Matrimonial Consultants helped me find the my dream partner "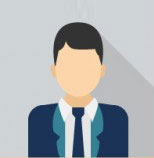 Said By Brother of Groom
Name: Shaik Bilal Ahmed.
Livelihood: Private Business.
Contact: 8686591809.
"I approached MubarakRishte for my brother Shaik Omar Ahmed, BCA, MBA. Our requirement was to have a decent and religious family belongs to Hyderabad. We didn't have any major specifications for bride to be, we said any graduate would do. Farhat from MubarakRishte was assigned as Relationship Manager for Omar's Profile. She's been punctual and patient with us while showing us the match-profiles. There weren't any issues we faced while the Match was fixing. Allhumdullialh! We are fully satisfied with thetype of service MubarakRishte Facilitating. Within 2 to 3 meetings, we got a match we wanted to say yes to. Masha'Allah, Omar and his Wife doing well, and our best wishes are always with MubarakRishte Team. "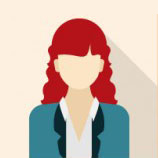 Said By Mother of the Bride
Name: Mrs Hena.
Livelihood: Accountant Head.
Contact: 8074469838.
" I was looking for suitable alliances for my daughter Sana Afreen, and hence, I approached MubarakRishte as well. Allhumdullial! Once I contacted MubarakRishte, my daughter got settled. We had no issues faced throughout the process of getting profile registered to making the final talk with the matched profile. We had a couple of meetings with a few relevant profiles, and after going through all of them, we did settle and said yes for the best apt match we thought for Sana. Khatija was delegated as Relationship Manager for Sana's Profile, and she's been most supportive throughout the whole process of this match-making. She is been well-mannered, well-natured, works prominently with everyone. Right from the start to the end, there was prompt response from MubarakRishte. "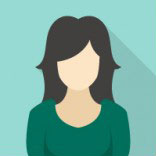 Said By Sister of the Groom
Name: Faiza Fatima.
Livelihood: Homemaker.
Contact: 9705263016.
"Naseema was our Relationship Manager; she worked meticulously as per our requirements! Within 2months, she placed a match for my brother Wasiq MBA (USA) keeping intact all the requirements we had mentioned for in our bride to be. Fixing Marriage Alliance is incredibly sensitive process, and if you are satisfied in a single search, it has to be a well established and organized approach. And alhumdullilah, MubarakRishte has provided us with such an outlook. We were the first from our family, and friend circle to try out MubarakRishte, and now on we recommend every one we know to register their requirements with them. "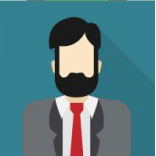 Said By Father of the Groom
Name: Mirza Mahmood Baig.
Livelihood: U-Shafi Brother, Hyderabad.
Contact: 8121616862.
"I found out about MubarakRishte from an acquaintance of mine, for my son Mirza Sami, B.Com (Computers). Allhumdullilah, we got a satisfying service. My son Got married on 22nd of July, even my daughter is registered in MubarakRishte. Miss Neha is handling her profile too, and Insha'Allah she will also get good alliance soon. All our wishes are with MubarakRishte Team and we recommend everyone to connect with this team. "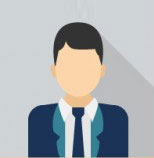 Said by Groom
Name: Minhaj Baig.
Livelihood: Software Engineer .
Contact: 8801567072.
" These marriage organizations not only expert in match making the two souls and I am glad being alone I could manage to get best better half for myself with the help of MubarakRishte. "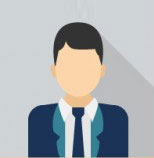 Said by Mother of Brides
Name: Zaira Begum.
Livelihood: Home Maker .
Contact: 9177941584.
" Alhumdulillah Our both Daughters got Perfect Match for themselves. "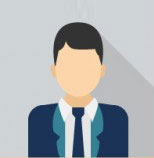 Said by Father of Brides
Name: Ata ur Rahman.
Livelihood: NRI .
Contact: 8885933035.
" MubarakRishte marriage bureau is very much careful in matchmaking and they help the people to live their life better understandings and provide the excellent support to the clients. JazakAllah MubarakRishte! "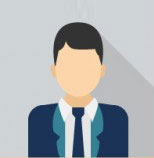 Said by Sister of Bride
Name: Samiya.
Livelihood: Digital Marketing Excutive .
Contact: 7097804450.
" MubarakRishte Marriage Bureau helped to establish strong relationship, We are really satisfied with their Assisted Matrimonial Services. "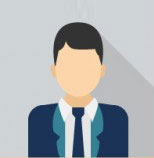 Said by Bride
Name: Amara Fatima.
Livelihood: Private Employee .
Contact: 8106169899.
" The MubarakRishte marriage matrimonial served me with efficiently fulfill all the valid requirements of the clients and the quality of the service to move your life into next stage. "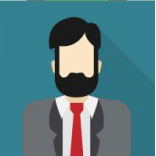 Said By Father of the Bride
Name: Mohd NayeemUddin.
Livelihood: Retired, Govt Employee.
Contact: 8919461903.
"I was searching matches for my daughter Raheem Unnisa, MBA, and we wanted any post Graduate settled in Hyderabad or Gulf. We contacted MubarakRishte and provided them with our requirements. A relationship Manager was appointed who would specifically deals with unnisa's profile. Khatija was a decent, presentable girl, who was patiently handling all our responses for the profiles we were going through. Alhamdulillah! We are 100% satisfied with MubarakRishte team, with Khatija, asma, Heena Ma'am who all were involved in this process. It took a few meetings for us to decide which is the best suitable match for her, but, Alhamdulillah, our daughter is now married, and we pray that every daughter is settled soon Insha'Allah. "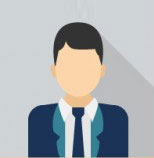 Said by Father of Bride
Name: Afroz Khan.
Livelihood: Electrical Engineer.
Contact: 9302412625.
" MubarakRishte is the Best Muslim Matrimonial consultants in Hyderabad."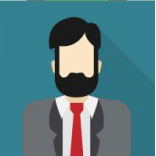 Said By Father of the Bride
Name: Syed Iqbal(Saudi Return).
Livelihood: Readymade Business.
Contact: 9133319367.
"Masha'allah, MubarakRishte is the best Consultant in the twin cities! Insha'allah, we will recommend everyone to connect with this team. Aliya gave pleasing response throughout the service. She was very kind and patient while we go through profile after profile. Marriage is a lifetime bond between two families and it all depends on one's faith. Taking an initiative to get along two unknown families as per their demands and desires is a huge task, and this team is handling all in a dignified manner. After trying numerously everywhere else for last 4 years, we finally got a satisfying response from MubarakRishte. All our wishes for the entire team of MubarakRiste to flourish in match-matching, as we need a strong institution like this!"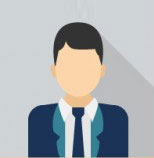 Said by Father of Bride
Name: Syed Irfan Ali.
Livelihood: Doctor.
Contact: 9949695969.
" Alhamdulilah! Hyderabad Muslim Matrimonial Consultants helped us."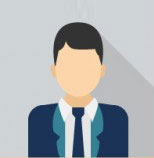 Said by Father of Groom
Name: Mohd Mansoor Khan.
Livelihood: Own Business.
Contact: 9030013213.
" MubarakRishte Sunni Muslim Matrimonial Consultants in Tolichowki, have given us all support."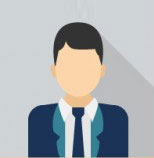 Said by Sister of Bride
Name: Amina.
Livelihood: Doctor.
Contact: 8317564854.
" MubarakRishte helped us to find perfect partner for my sister. JazakAllah MubarakRishte."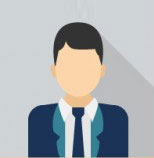 Said by Groom
Name: Shujath Ahmed.
Livelihood: Own Business.
Contact: 9700013414.
" MubarakRishte Muslim Matrimonial had provided all the support required for finding the be."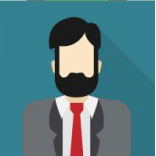 Said By Father of the Bride & Groom
Name: Mohd Omer.
Livelihood: Retired.
Contact: 8074699064.
"I got my daughter and son registered with MubarakRishte, Alhamdulillah, we got a very good response from this team. They all work with utmost sincerity and patience. My son Adnan MBA, from Dubai got settled, while my daughter's profile is still under-process. She is Perusing MD, and our requirement is for MBBS, MD, or Any Engineer for her. Insha'Allah, I am confident this team will place a suitable match for her as well. Khatija Is providing us with all her time and energy as far as Sana's profile is concerned. "
---