MubarakRishte Blog
Created at : 2020-05-02 18:20:42
Author Name: NASHWA FAZIL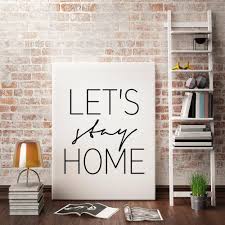 COVID-19 has brought a tremendous amount of changes in our lives! It has changed our lifestyle for a temporary period and many of us are mentally disturbed by the change but here are few tips to find the good during this period.
We'll continue to post tips every day so that we all can make it a little easier on ourselves.
TIP: 1COMPELETE YOUR TO
-DO LIST!
all of us would definitely have a to-do list if pretty much anything, be it work or any kind of hobby that you've been waiting to develop this is the best time to utilize it to the fullest, so go ahead and watch the movies or web series that you've been wanting to watch for a long time now but couldn't cuz of your busy schedule, or develop your skills in cooking, communicating, singing whatever it maybe doesn't let this time go in vain.
TIP: 2 GET CLOSER TO YOUR FAMILY!
this is the perfect time to get to know your family, talk to them let them know that you care to listen to their problems also share yours, help each other in the daily chores, this period of COVID can be a blessing in disguise as you have a chance to fill up the gap that has been created among you and your family due to busy schedule! Don't waste this time utilize it to the fullest!
TIP 3. FIGURE OUT YOUR FURTHER LIFE PLANS!
This may be the best time to get off everything else, take a break from the rest of your things and calmly sit down and figure out what you'd like to do for the upcoming years it could be career-related or could be your financial planning or maybe about your relationship! This is the best time to make a wise move as you've got plenty of time to think about it and they are way too few chances of you making a hasty decision, so ahead and figure it out.

TIP:4 COUNT YOUR BLESSINGS AND GET CLOSER TO YOUR LORD!
Covid could be a blessing in disguise to make us realize the beauty around us and to take a moment to breathe all of the blessings! We've been running towards the betterment of our lives which is awesome but then we need to take a little time out to praise and thank our lord for all that we have today! So count your blessings during this period, try writing it down on a sheet of paper or in your phone wherever you feel is fine! This will not only keep you a little busy and positive but also get you closer to your lord and make you a good person.
HOPE THESE HELP YOU! STAY HOME, STAY SAFE!