MubarakRishte Blog
Created at : 2019-10-24 22:12:53
Author Name: NASHWA FAZIL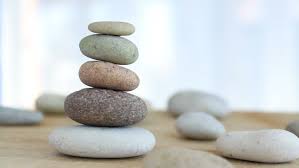 Years don't make you wise.
Wisdom has nothing to do with how much time has past and everything to do with how much intelligent reflection you did during that time.
In the words of the wise philosopher, Indiana Jones, "It's not the years – it's the mileage."
"What does it mean to be wise?" I recently asked an 8-year-old and an 88-year-old from different parts of the world. Their answers were remarkably similar: to know a lot.

How is wisdom acquired?
If you consider wisdom to be a skill, then typically there are two paths. One is through relevant experiences — for example, exposure to stressors or conflicts in your life. The other path is through education. Virtues and critical thinking, for instance, can be taught to some extent. And then you need to enact them. That's how you generally acquire skills and for wisdom it wouldn't be any different.
What characteristics are most often associated with wisdom?
What we have found is that there are certain cognitive strategies associated with wisdom. One of them is open-mindedness. Another is a form of intellectual and epistemic humility, which means you recognize the limits of your knowledge. Then there is consideration of diverse viewpoints and the integrative ability to take different perspectives into account. These are the key cognitive features of wisdom.
How can we use "wise thinking" to make better decisions?
Research is really at the outset, but we have some evidence that features like open-mindedness, perspective taking, and intellectual humility afford a bigger picture. They help you to see the contextual features, which can, in turn, help you to identify a fit between the demands of the specific situation and the knowledge you may have about how to handle different situations. In other words, wisdom-related strategies can afford you a greater sensitivity for the context. They may also orient you towards a greater balance between your personal interests and the interests of others, and thus promote cooperation under some circumstances.