MubarakRishte Blog
Created at : 2019-09-18 22:16:52
Author Name: NASHWA FAZIL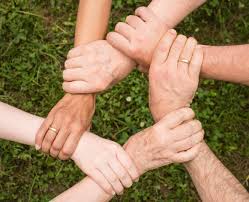 Happiness begins from the moment you do something for others. Those who consistently help others, are happy, and do not come across any obstacles in their lives. Research indicates that they are less stressed and experience improved mental health.
The purpose of life is to serve others. However, when doing so, you should not expect something in return; your intention should be to lessen other people's misery. "Service to others should be sincere and done from the heart; only then it is fruitful." Do any trees eat their own fruit? No. This teaches us that human beings should not only use their mind, body and speech for themselves, but also to serve others. When you do this, nature in turn will reward you.
Your constant inner intent should be towards helping others. If you are unable to do so for any reason, you can also make sure that you do not hurt anyone. This is an indirect way to help those around you.