MubarakRishte Blog
Created at : 2018-11-05 16:10:44
Author Name: SOBIYA JUVERIYA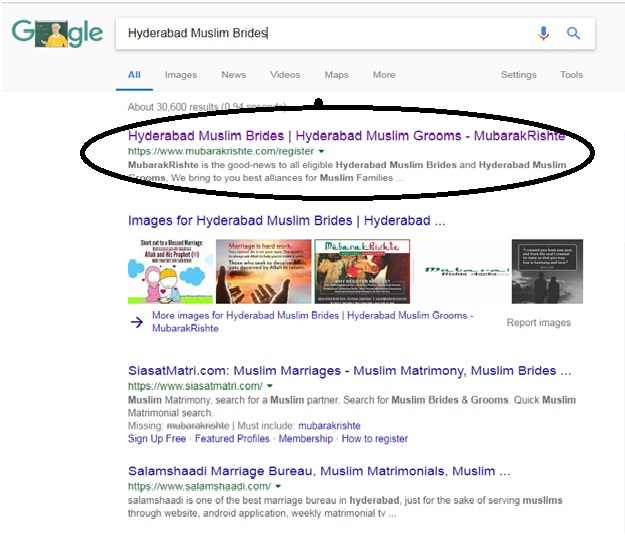 Role of SEO & Digital Marketing In Matrimonial Industry:
Apart from Traditional marketing Matrimonial Companies try reaching customers as precisely with Digital marketing. Digital marketing helps your Business make use of techniques and strategy, which attracts more traffic to Business by getting quality traffic, engages us with super targeted audience and converts more.
SEO is a long-term strategy
A Team of Experts Continuously develops our site, enriched with valuable content. SEO friendly URL's and rightly placed keywords. This not only helps to drive traffic but also helps increase the brand exposure and awareness of the Matrimony Website.
A separate Team works on Social Media, P.R and marketing programs to build awareness and increase leads and a continuous support system runs for the Software in Matrimonial Sites.
Matrimonial Companies believe an effective social media for Business growth strategy requires a strategic approach, which for sure generate the most meaningful results.
Influencer Marketing in Matrimonial:
We believe social influencer amasses a following around a specific type of content which provides a curate list of target audience for service. To create substantial's following around their interests, thoughts and personalities.
Content Marketing in Matrimonial:
In today's digital age, every word count's! Through content marketing strategies, We keep things simple and smart which keeps our customers engaged and updated
E-Mail Marketing in Matrimonial:
Team rigorously works on Raise brand awareness, which also helps us, turn site visitors into customers by growing audience, increasing traffic to our website by continuously sharing new content.
Paid Advertising in Matrimonial:
Advertising on social media is the most effective ways to ensure message reaches the targeted audience and social media users are in agreement.
In fact the most obvious benefit of combining SEO and PPC efforts is added exposure on the search engine results pages (SERPs)
Dominating the organic and paid search results will greatly increase traffic and give the impression that you're an established presence in a particular market.
Video Promotions in Matrimonial:
This alone can give a run for the money when compared to other marketing services. Videos are a powerful tool to convey information, customer feedback, earn trust, boost sales, increase engagement, encourage social sharing, and staggering click-through-rates on video mailers.