MubarakRishte Blog
Created at : 2019-10-10 18:30:45
Author Name: NASHWA FAZIL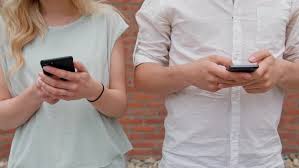 Advances such as email, instant messaging, and social media were all created to make communication easier and more convenient. Families and friends across great distances can now more easily communicate face-to-face anytime they want. Dating sites successfully match thousands of soon-to-be spouses each year, and parents can more easily keep in touch with their children throughout the day.
But new technology threatens to strip away important aspects of how people relate and connect on a personal level. This can be especially true in our most intimate relationships.

The technology has 3 major negative impacts on relationships.

1.DISTRACTION
Technology can be an effective distraction in the current moment, over a long period of time, and even in its absence. nearly half of all respondents reported being distracted by their phones in the presence of a romantic partner.
Technology can also be a distraction when it is not in use. When briefly disconnected from their smartphones in a 2014 study, self-described heavy users indicated having higher anxiety levels than moderate users after just 10 minutes.

2.INTIMACY
A Research Center poll indicated that one in four cell phone owners in a relationship or marriage found their partner too distracted by their cell phone. Nearly 1 in 10 had argued with a partner about excessive time spent on the devices. The poll noted that many arguments between couples may have something to do with tech use, such as deciding when to use devices and when to abstain. They also found that younger users were more likely to report both increased tension and enhanced closeness in their relationships as a result of technology.

3.DEPRESSION
Intimate relationships often have their own challenges, and changing technologies can contribute even more to the stress of modern relationships. Sometimes, the ways people use technology can create problems between romantic partners, potentially stirring conflict and dissatisfaction in the relationship.
Those moments spent focused on technology can quickly add up to a sizable portion of a person's waking hours. The same allotment of time that just a few years ago might have been considered an online addiction is now commonplace in smartphone use, especially among younger users. It represents a shift in how people spend their time and where they focus their energy.