MubarakRishte Blog
Created at : 2018-09-27 18:40:53
Author Name: Sobiya Juveriya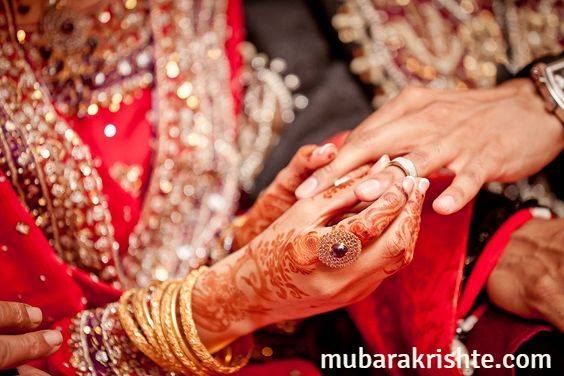 Online Muslim Marriage Bureau websites in Hyderabad:

MubarakRishte Muslim Marriage Bureau is doing a good job for the Community and creating benchmarks by satisfying its Customers in Match Making of Muslim (Brides & Grooms). MubarakRishte Muslim Marriage Bureau, basically council and collects the required Partner preferences of Bride/Groom for perfect matchmaking and compatibility. We Are The Most Trusted Muslim Matrimony In Hyderabad With Members Data-Base Of Over 8000+ Prospective Muslim Brides And Grooms.
When you connect with our lead department, they pen-down your specific to detailed requirements in person or through a phone call whatever is convenient. We work totally via E-mail, Whatsapp, Website. Please Take a little time-off and fill in the pre-registration form with all your preferences in a potential life-partner and our Lead Department will connect with you shortly.
Once we have your data, our operations team will take the charge of preparing your profile as per MubarakRishte standards, and follows up with you via email for the approval of your profile and our terms and conditions!
We are Muslim Marriage Bureau to make Rishtey happen in Twin-Cities, A special Team of A Relationship Manager (RM) is too consigned to make sure that all your requirements are met, with all the possible discussions and both Parties expectations meet to reach a mutual understanding of Parties.
Soon the profile gets approved; our Relationship Manager takes charge of selecting the suitable matches to meet your requirements. We will send profiles as per your criteria, you will have to respond with ACCEPT the mail if you like any of the profiles. Soon we receive your interest for any profile; The RM Team will check their approval. If the profiles are accepted from both the parties, meetings will be planned with mutual understandings.
The First meeting will be as per Bride side acceptance!