MubarakRishte Blog
Created at : 2018-11-05 15:53:58
Author Name: SOBIYA JUVERIYA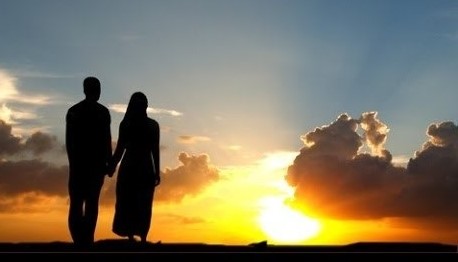 Islam is a beautiful religion bestows Families as a social entity combining forms Society. These Crews are assembled with Men and Women and is protracted by generating off-springs.
Members of same brood share familiar goals and objectives where respective well being depends on all the family members. Soon after getting into a wedding lock, men and women start considering both the family members as one.
The bonding of Muslim Groom and Muslim Bride is not as simple as a Friend, Relative or a Guide; it is more sovereign on the verge of harmony.
As a Muslim Husband and wife need to be kind, well-mannered, cordial, cheerful, compassionate, helpful, sympathetic, courteous, just, truthful, supportive, trustworthy, loyal, well-wishing, and polite with one other.
Various Hadith also emphasize sociability and geniality between couples.
Beloved Prophet Mohammed (SAS-Peace be upon him) has stated:
The most complete persons in faith are those who have the best manners and the good among you are those who are good with their wives.
Common Rights and Responsibilities:
• Sociability
• Attracting the Attentions of Spouse
• Pleasure and Gratification
• Rearing and Edifying Children
Exclusive Duties of Men and Women
Obligation's of Muslim Husband:
• In addition to common responsibilities with regards to the difference in their genesis, a devine Muslim Husband exclusive roless, few of which are enumerated here in:
• Family Supervision
• Honor, Gentleness, and Lenience
• Financial Support
• Religious Guidance
• Moral Support
Obligations of a Muslim Wife:
• Encouraging Husband towards good deeds
• Wearing her best and most attractive clothing for him
• Showing willingness and inclination openly
• She works hard to manage the household
• Training children well in upbringing
• To be faithful in her husband's secrets
• Should take care of his Home, Family and children in his absence
Marital affair is something which should be performed in mutual understanding, consultation, counseling and acceptance of the Soul mates; however the society is quite a similar to any other which cannot be accelerate well without a influential supervision and family manager.
Many of the families which lacks in managing do not get a required satisfaction in living. Either the Women should take-over responsibilities of supervision for peace and safeguard the family or the Men should do it.