MubarakRishte Blog
Created at : 2018-11-01 15:53:56
Author Name: Sobiya Juveriya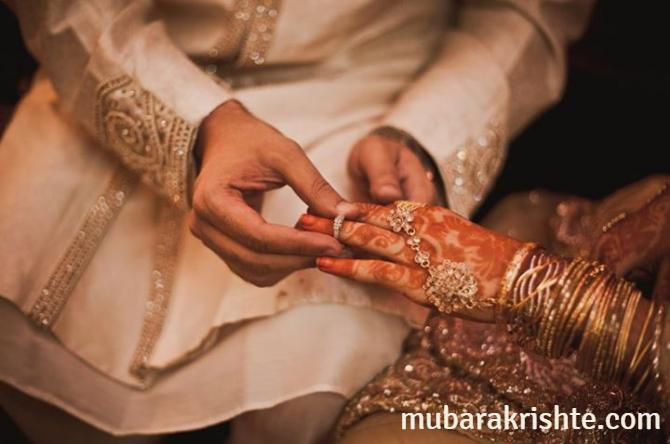 In like current complex life dynamic internet instantly resolves our issues. Today it is quite easy finding a Muslim Groom or Bride with the help of matrimonial websites. It is possible today for finding a Life Partner online for any religion like Muslim marriage, any caste, any community, and any network you can locate. We simply need to create a profile with partner preference and start searching life partner.
The globally online matrimonial site is experiencing a development of 30% - 40% each year, Likewise, the quality and quantity of clients are expanding. Traditional Matchmaking concept is slowly getting eliminated because of the development of online matchmaking. We have endless advantages and selection processes quite made easy to choose the profile. Long lasting comfort is getting availed with online matchmaking.

Advantages of Muslim Matrimonial Websites:

1. You can get free registration for your profile
2. You can browse en-number of profiles
3. Preference for life partner can be set
4. Choosing a partner, based on filtrations is quite possible
5. We will have various filtration options: Age, Profession, Qualifications, Short listing, Likes and dislikes etc
6. We get multiple Membership services, which helps us to access verified profiles, with their contact numbers, email address and else.
7. We can also visit the office of the Muslim matrimonial website, and opt for personal services assisted by the concern executives.
Marriage is simple in Islam and with the help of Muslim Matrimonial Sites people are getting settled more easily. Arranged marriages are basically preferred in India and from early-20's people start searching life partners for themselves, Family or Friends. Matrimonial Sites have made them much easier; we can search for the same online. Muslim Matrimony sites are the user-friendly platform, as it can be accessed from any place and any time across the globe.
It is quite possible with the help of Matrimonial Sites that one will be only left with the finalization of personnel meeting, wedding dates and celebration process for the marriage occasion. It is always recommended we should select a good wedding site; one can make all the filtration based on religion or community matrimonial website like 'Sunni Muslim Matrimony'.