MubarakRishte Blog
Created at : 2018-11-07 10:43:58
Author Name: SOBIYA JUVERIYA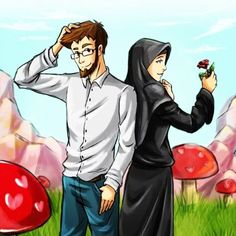 I am 35-Year-old Muslim Businessman from Hyderabad now settled in Canada, 8-Years back my parents found an Alliance for me from a Sunni Muslim Matrimony Site. As a couple, we were happily settled here in Canada with our 2 Kids. 5-Years After our Marriage, we started fighting with each other for silly reasons which continued till our Divorce.
Though I had a Pious Muslim Wife belonged to a Descent Muslim family but they kept disturbing my Married Life by interfering for every single thing which leads me & my Wife into Disputes for simple things.
It was nothing new for me and her as a Muslim Couple we always tried Compromising but Interference was so bad that one day they took her Home with my kids and the next day I received Divorce notice. I tried contacting but they never let me meet her or my Kids.
The reasons claimed by them were quite stupid, like:
Sometimes me reaching home late

My Business Meetings

Sometimes I could not able to give time on Weekends

At times I asked her to keep Mobile aside when I am home

I could not take the family for Vacation and else, this way it ended up and as the Kids were too small they stayed with my Wife.
It took 3-years for My Family to convince me for the Second Marriage and I came to India, after so many efforts taken we couldn't find any suitable Match for Me, My mother suggested me to visit the Same marriage bureau for getting an alliance for my second Marriage.
I went and got registered very next day I received a mail from my concern manager attached profile of a Divorcee with 3-Kids seeking for a Match. I never felt looking at the Photo and couldn't even share my Photo with the Matrimonial Company.
We never had any special partner preference neither by Looks, Money or anything as such. Surprisingly the Lady other side had no special demand and as I was in town our manager fixed our appointment, we decided to meet the lady; she called us to a Restaurant nearby for a meeting next Day.
Soon we reached the Restaurant, a Small girl walked towards me calling me "Pappa" we were all surprised looking my X-Wife behind us with tears in Eyes. And Shockingly the Lady we went to meet was no one else but my X- Wife. She then explained how her family forced her not continue relation with me even though she was pregnant they didn't let me inform you.
Today they are no more in this World and I have no one else to take care, I decided to get Marry as it is really tough to live alone in the society and alone it's not possible for me to bring them up.
We decided to Remarry and get back to life, after discussing with Muslim Scholars and my family. I am really glad today I met her again and of course from the same Medium of Muslim Match Making.
My request to all the Married Couples, that don't get influenced by people around which may ruin your life.